Untitled Tavern Card Game
A downloadable game for Windows
Fight, Collect, Win!
In this Game Jam game you will meet a variety of monster and magical creatures that will aid you in battle.


How to setup?
This game can only be played in online multiplayer (it requires two players). To connect to your friend, one of you needs to be the host and the other joins the game.
If you are playing in your local network, the joining player only has to enter the IP address of the hosting computer. Since the necessary port is usually open, there should be no further setup needed, otherwise refer to the section below.

If you want to connect with a host over the internet, you need to enter the public IP address of the hosts network. The host can determine their public IP address over a site like https://www.whatismypublicip.com/. The host also needs to make sure, that the port 10480 is open for TCP and UDP. For help, please refer to a tutorial like https://portforward.com/router.htm.

How to play?
In this two player card game players take turns placing one of their monster cards on the board. The placed card then attacks any adjacent enemy card it touches with its attack numbers. And, if it has a higher attack value, it turns any adjacent enemy cards into one of your own!
Note that your own card is not attacked or at risk of being lost on the same turn you place it.
Your cards are green whereas your enemy's cards are purple.
You win the game by controlling the majority of the battlefield when the game ends. If at any time you want to learn more about a creature, just right-click it and get all the intimate details.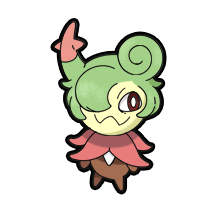 Team
Game Design, Programming
Programming
Programming
Programming
Art
Download
Download
UntitledTavernCardGame.zip
28 MB